This is the tattoo that my sister Jessica, who's a great artist, drew on my back! It's Fun-Shine Bear!!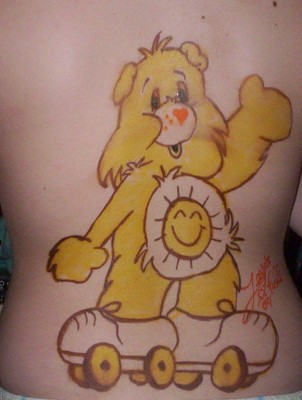 This is my back with Fun Shine Bear roller blading on it!!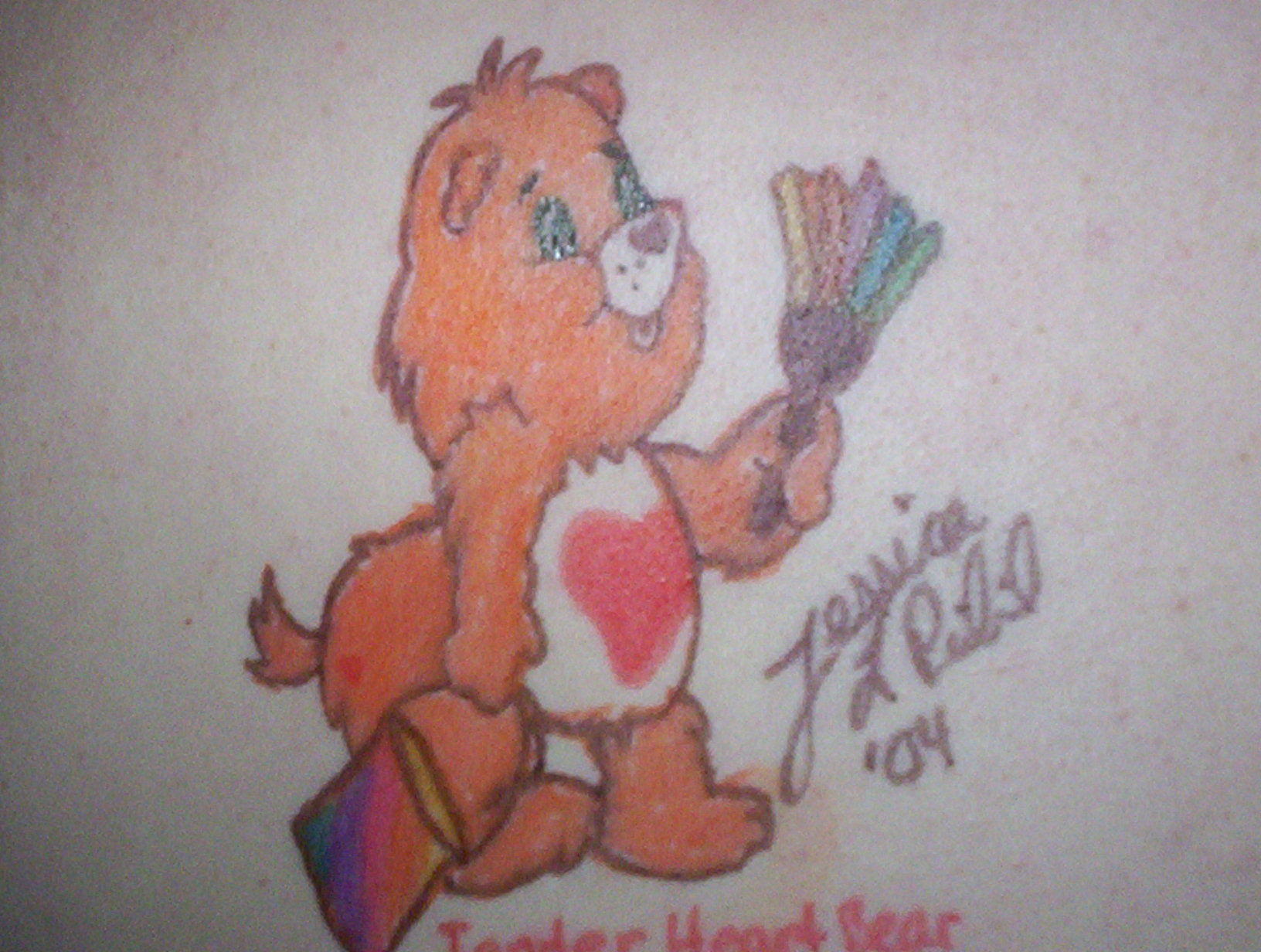 This is Tender Heart Bear on someone elses back! haha
It's Good Luck Bear!! This one isnt on my back either, but it's still a nice back!!